so i have been doing a few things latly
Edit: so I thought I would add some story to my custom.
Well my original jetfire took a epic fall drunk mate trew him in jet mode needliss to say I was pissed.
So I asked for another jetfite Mr Ash came to the rescue.
The next step was to take my broken jetfire and make him the armor the rest was history.
first up my optimusprime combined with jetfire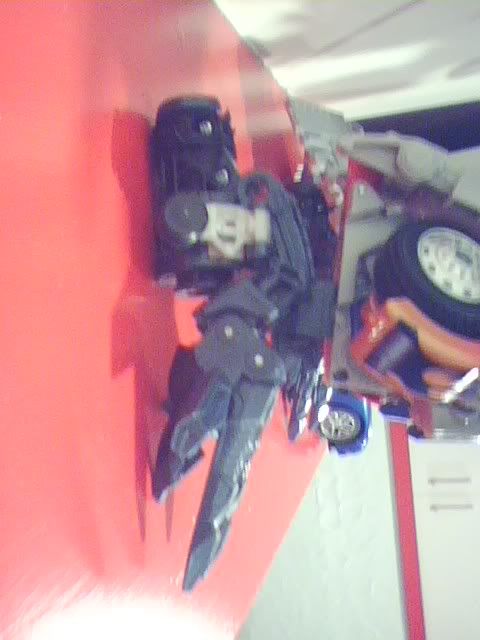 now to do this all i did was take some parts off jetfire
his head his battery box (which made it so much easier to pose )
and the upper parts of his legs which i super glued to his feat to give him more balance as seen in the last picture
also removeing jetfires hands is easy just unscrew his arm and then slide out
if you can get your hands on a spear jetfire or you have one you just don't like i recommend doing this its easy and makes the combined mode so much better
next up breakdown tf prime
though not much has been done to him i have put on more chrome useing his sticker sheet you can see it on his shoulders and crotch
there will be more customs comeing once i have made them