Moderator: Moderators
Evil Decepticon
Posts: 473
Joined: Sat May 31, 2014 7:29 pm
Location: 3rd Rock from the Sun.
Yeah same here, my wife wants to see this like she wants a case of the piles...WHICH IS AWESOME...just my son and me..."da boys light up, light up, light up"
My list of gimmees:
G1 Vortex
G2 Snarl
G1 Fireflight
---
I'm gonna head along tonight at 9 too. I'm pretty amped for it.
---
Autobot Commander
Posts: 4075
Joined: Thu May 25, 2006 11:28 pm
Location: Wellington
Just outside the door typing on my phone so I don't look like a dork alone haha.
---
I'm going on Friday avo. My wife is coming but when I told her how long it is I think she had second thoughts :p
"I think we seen th' last of ol' Starcreep alright. An' that's the first thing that's gone right all day."
---
I'll be watching this with my 3 sons
It's a boys night when it's Transformers.
---
Just came back from AOE with the family. Went to the advance screening session at 9pm.
For us as a family, easily 10 out of 10. Loved every minute of it. Long movie. Did not want it to end.
Build up to the Dinobots was the icing on the cake.
Kids playing the Rise of the Dark Spark game now. No school tomorrow. I declare it Transformers holiday
We will most likely watch it 3-4 times just like the other 3 movies. Will be going to watch it again this weekend on DBOX and next weekend on IMAX.
Marky Mark and Stanley Tucci was just awesome. Nice to see Hong Kong's kung fu hotie Li Bing Bing in action. For once, I can say I don't mind seeing human actors in the TF movies. They did make it better. Not ADD poofty Shia Le Poof.
Still buzzing from the movie.
Last edited by
Fairtex
on Fri Jun 27, 2014 1:11 pm, edited 1 time in total.
---
Autobot Commander
Posts: 4075
Joined: Thu May 25, 2006 11:28 pm
Location: Wellington
Oh, man, I loved it! Can't say much without being spoilery which is what I have done on TFW in the spoiler thread.
But yeah, waaay better than ROTF and DOTM.
Here's something funny for you though. While I sat through the credits a couple beside me started picking up things they didn't like about the movie. I ignored them as it was stuff which you need to accustom yourself to for a Bay movie. But then the dude informed his girlfriend of the history behind the brand... listen up, because we've been getting it wrong all these years...
It started off as a cartoon in Japan
BUT THEY COULDN'T TRANSFORM
Then there was an upheaval in the toy market
Transforming cars started to hit the shelves!
So the cartoon incorporated this idea and launched in the West
AND SO TRANSFORMERS WAS BORN, MAN
This all happened in the nineties
Was like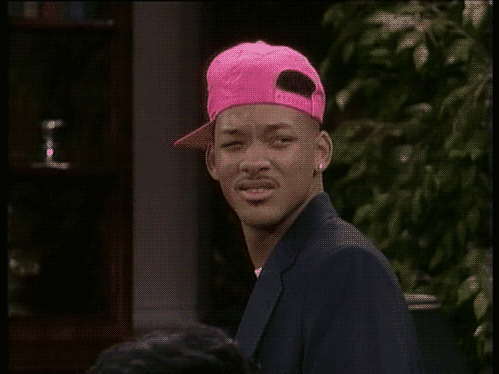 ---
Return to Transformers Cartoon, Comic and Movie Discussion
Who is online
Users browsing this forum: No registered users and 1 guest