It will be extremely difficult to complete all variants of even one particular transformers toy as every few years there are so many versions of them are producing...
Here I am just focused on one of my favorite G1 toys ---> Smokescreen, with its different versions of G1 cartoon appearance.
1983: The first version of Smokescreen as Diaclone Car Robo No.11 Fairlady Z Racing Type.
1983: The Italian version of the same toy as GIG Transformer Art. N.8 Fairlady Z Racing Type Auto Robot. Comes with the safety "mushroom" missiles.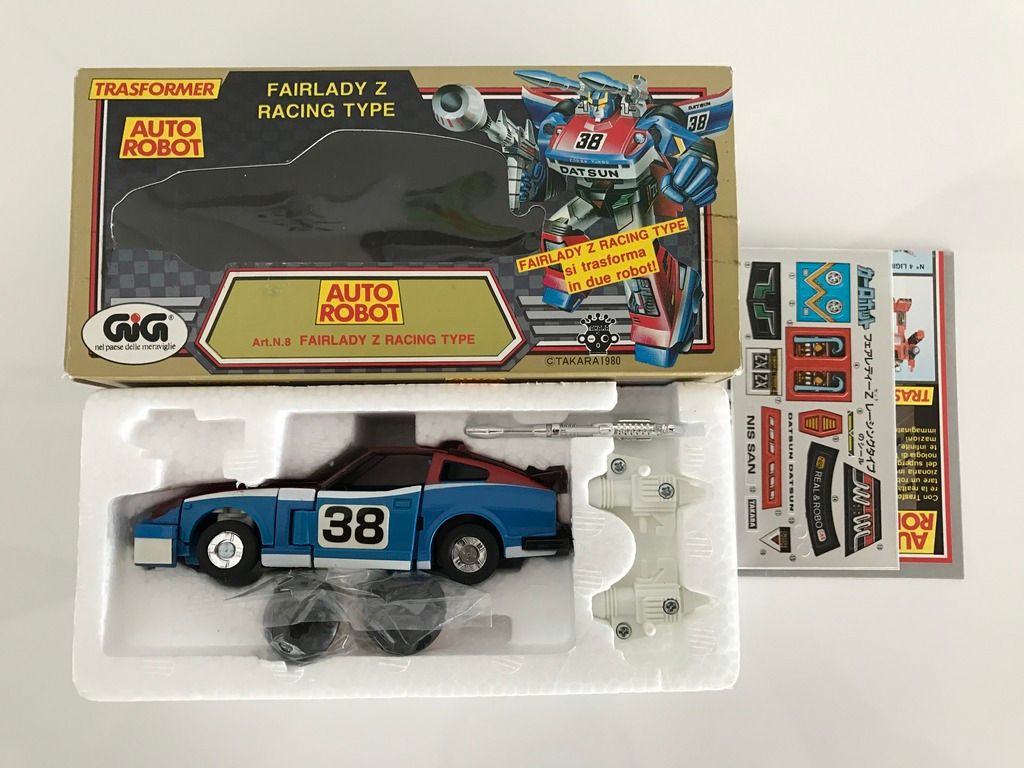 1985: The first G1 version of Smokescreen after the Transformers Cartoon.
1985: The Japanese version of the same toy, the only different is the box, foam, plus the missile launcher can shoot!
2013: Masterpiece Smokescreen which is one of the most common favorites for Transformers collectors.