Moderator: Moderators
hallo team, well long time no see, it has taken me forever to finish these guys but im glad i have, totally worth it, no idea the amount of parts anymore that i used, i know it was alot and alot of scratch building to, enjoy and comment and crits welcome
Attachments

DSCF1770.JPG (227.73 KiB) Viewed 1777 times

DSCF1745.JPG (212.63 KiB) Viewed 1777 times

DSCF1696.JPG (196.19 KiB) Viewed 1777 times
---
Autobot Commander
Posts: 4080
Joined: Thu May 25, 2006 11:28 pm
Location: Wellington
What did you use to make Bruticus's feet? Nice work.
---
Gestalt
Posts: 1117
Joined: Fri Jul 16, 2004 9:55 pm
Location: Hamilton
Dude I know I said it on Facebook but that's a seriously nice job.
FORMERLY KNOWN AS COMCAST.
QUEST FOR THE MATRIX: Can YOU help these Autobots save the day?
---
i like it much,but vortex need more grey and swindle needs to fatten up

forgetting swindle i think if vortex is more gery it will balance everything out

anyway i couldn't do that good so i say what i say but i'm still jealous so you got to be doing something right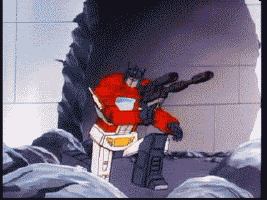 don't click this link...
If you watch Titanic backwards, It is a heart warming tale of a ship which jumps out of the water & saves lots of drowning people.
---
Return to Kitbash, Artwork, Fanfic and Reviews Forum
Who is online
Users browsing this forum: Majestic-12 [Bot] and 5 guests