Moderator: Moderators
Autobot Commander
Posts: 4372
Joined: Fri Jul 02, 2004 11:58 pm
Location: Invercargill
Liking the generations stuff so getting ultra magnus do like devastator but I'm not sure about the whole oversized legends style for the bots hopefully the price won't be too bad for him

at this point I may skip RID (its kinda looking a bit meh to me) unless I pick a few I may need to look into getting a debit card since I fear there's gonna be self warming again and I don't want to miss out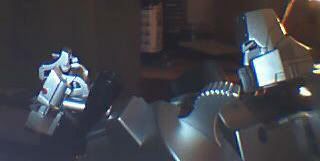 This is what Hasbro/Takara made my toy like!?
---
TFNZ News Crew
Posts: 3756
Joined: Mon Jan 12, 2009 7:04 pm
Location: Dunedin
---
"..you get more classy every time."
"..you are a gentleman and a scholar."

---
Man I just love everything about these transformers
Well done Hasbro , finally some real quality toys imo
will definitely get Devastator and the combiners , oh and that Ultramagnus baby
.
even that 3 step Power Optimus looks freaking good.
Leader Bumblebee he looks cool oh and that size of the vehicle
Devastator looks even better in their vehicle mode , so it will be a definite 2 sets that I'd have to purchase just to quench my thirst
---
Return to Transformers News/Rumours Section
Who is online
Users browsing this forum: No registered users and 1 guest