Moderator: Moderators
TFNZ Administrator
Posts: 8005
Joined: Mon Jun 28, 2004 9:08 pm
Location: North Shore, Auckland, NZ
Importing products from overseas
If you are looking to import goods from Japan, America and other countries for sale on Transformers New Zealand. You must contact Starscream NZ and organise this.
To be eligible for this, you must have a New Zealand bank account, and put $2 towards onto each order
- and send the collect money to a specified bank account. Failure to abide by this rule will result in losing the privilege to sell items on Transformers New Zealand, continued abuse of this will result in a disabling of your account.
When it comes around to time of release of the item, simply contact Starscream NZ via PM and tell me how much money you are putting into the TFNZ account. I will give you the bank details to deposit the money, the consequences for not paying this are expressed above. An example is laid out below:
1. You (seller): MP-07 Thundercracker announced! Released Dec 25, price $150. All money due in by Dec 20
2. You then add $2 towards the total price, making it $152
3. You get 11 preorders for MP07 - meaning you owe TFNZ $22
4. Once December 20 rolls around and you have collected your money, PM Starscream NZ and inform him that you have the TFNZ funds ready to send over
5. Starscream NZ gives you bank details
6. You deposit the $22 into TFNZ account, import your goods and send them out to members
7. Everybody happy.
Please note
this does not affect one-off orders
. In the case of you wanting to see if someone else wants to share an order on you to combine shipping, you are not required to add this onto your purchase. However, if you are selling a figure in bulk, then you do apply the fee. If say you personally import 5x Target Exclusive Jazz figures, and want to sell them all on TFNZ, then you add the $2 fee.
If you are wanting to sell some stock, or set up a pre-order and are confused about whether you need to add the fee to your thread or not, please PM Starscream NZ for confirmation as to whether you do need to add the fee or not.
Last edited by
Starscream NZ
on Sun Feb 03, 2008 4:48 pm, edited 2 times in total.
---
TFNZ Administrator
Posts: 8005
Joined: Mon Jun 28, 2004 9:08 pm
Location: North Shore, Auckland, NZ
Please note:
This rule is
effective of January 1st 2008
. Any pre-order that is for an item released BEFORE January does not need this fee added on, but if the product is released after January 1st, 2008 then the fee
must
be added onto the order.
---
---
You may want to not in the rules that the monies are going towards to site costs, and not in your pocket... The way it sounds at the moment... Well, yeah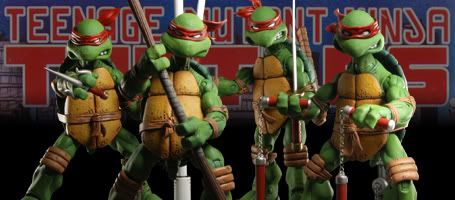 Want List
G1 Wheeljack
Vintage MIB/MOC figures (almost any)
---
Faction Leader
Posts: 1930
Joined: Mon Sep 27, 2004 8:29 pm
Location: Paraparaumu, New Zealand. Yes, I'm insane.
Hey, fair enough, man. This is a good idea: It means more funding for you and TFNZ. But mostly you. You put enough of your own funds into the site, kick back, spend some on yerself!
"I'm crazy, you're crazy, the whole world's crazy. It's just to which degree you're crazy."- Terry Funk
---
TFNZ Administrator
Posts: 8005
Joined: Mon Jun 28, 2004 9:08 pm
Location: North Shore, Auckland, NZ
Haha, no, the money that is earnt from this doesn't go into my pocket (though I wish it did
) It goes towards covering the costs of running the site and paying the hosting bills.
I have also added a minor update that states that if you are selling stock as well as preorders you also need to pay the $1 fee. Though this only really affects BSN and duocons.
Basically, if you're selling a figure from your collection, you don't have to pay the fee. If you're selling stuff in bulk, or pre-ordering in bulk, you pay the fee.
---
Who is online
Users browsing this forum: No registered users and 4 guests